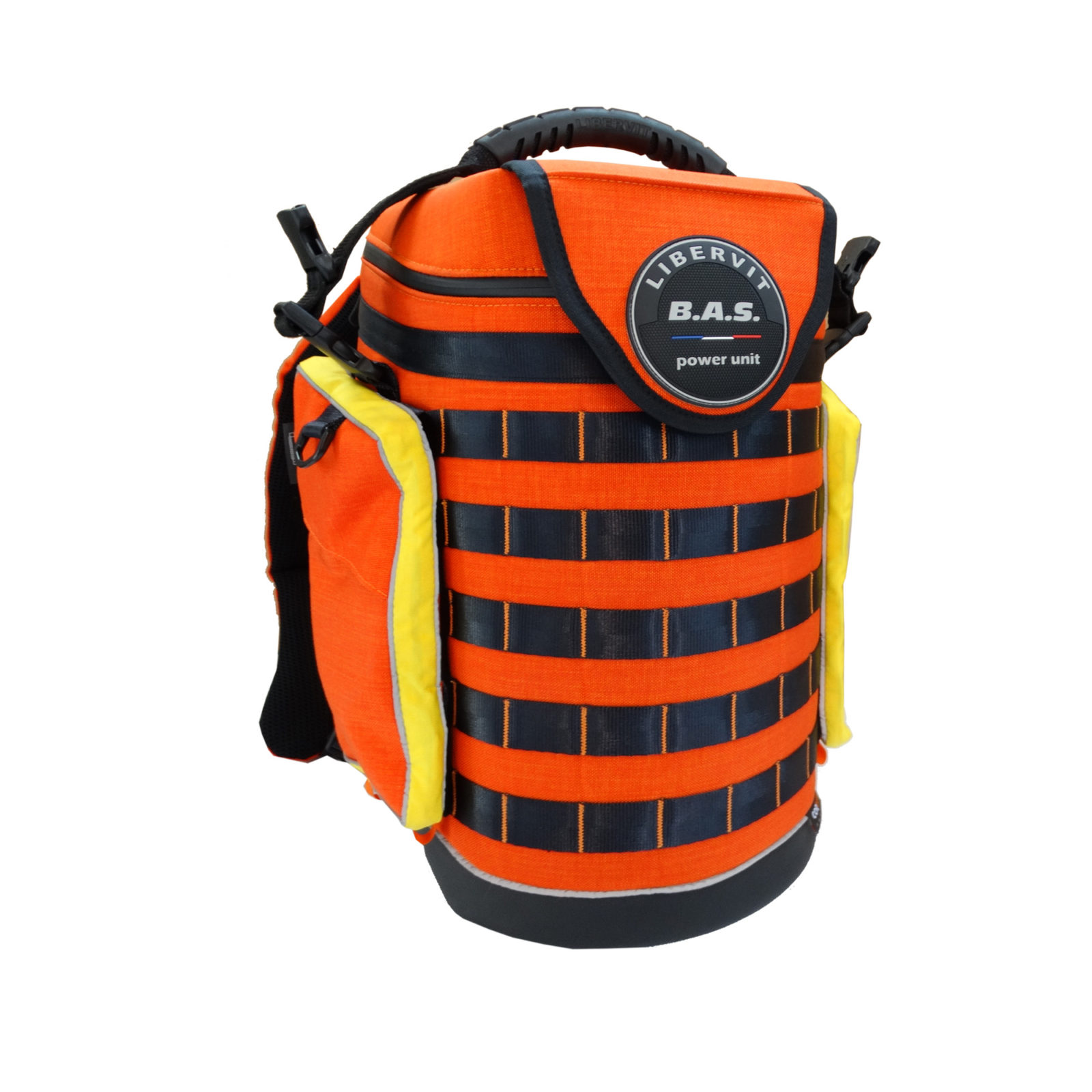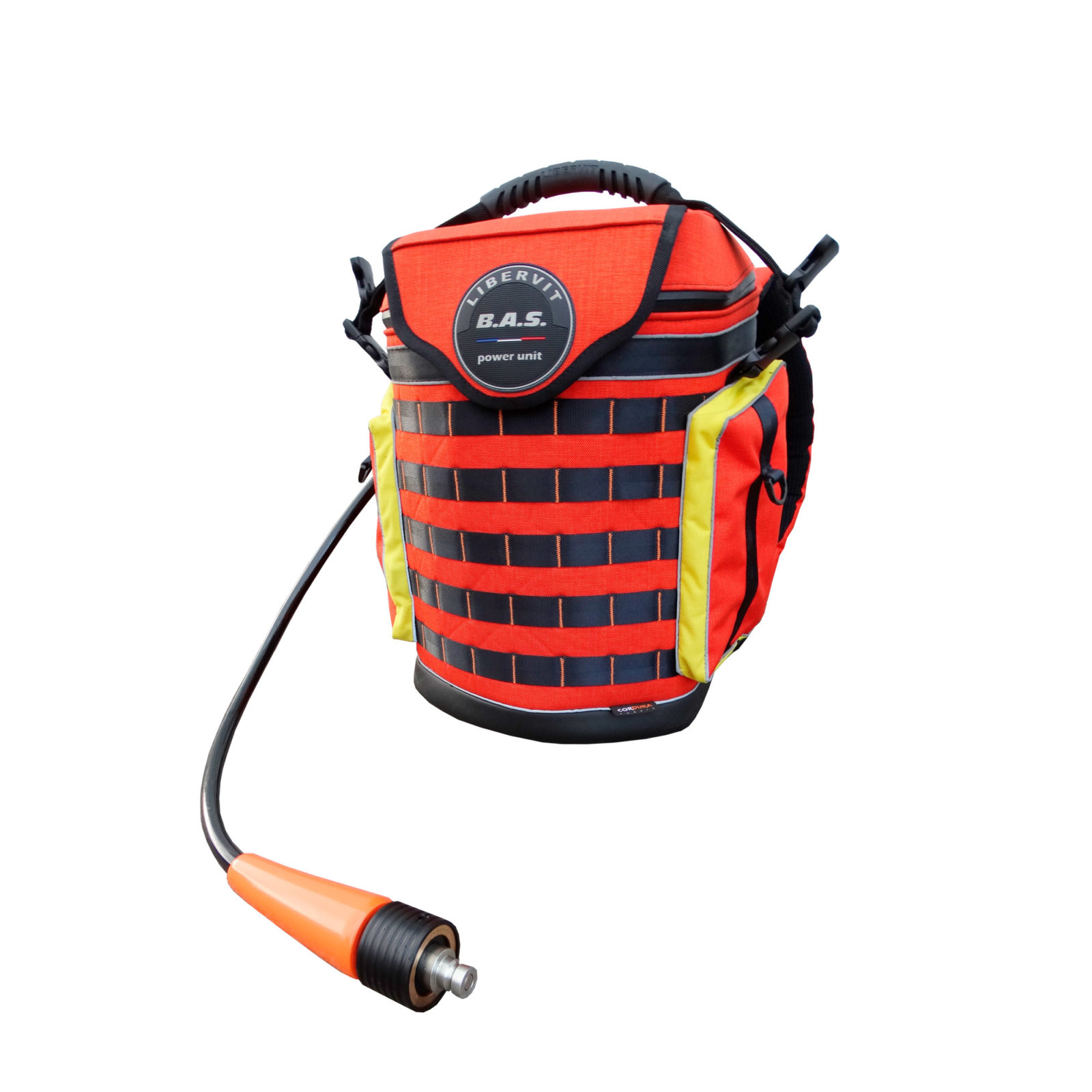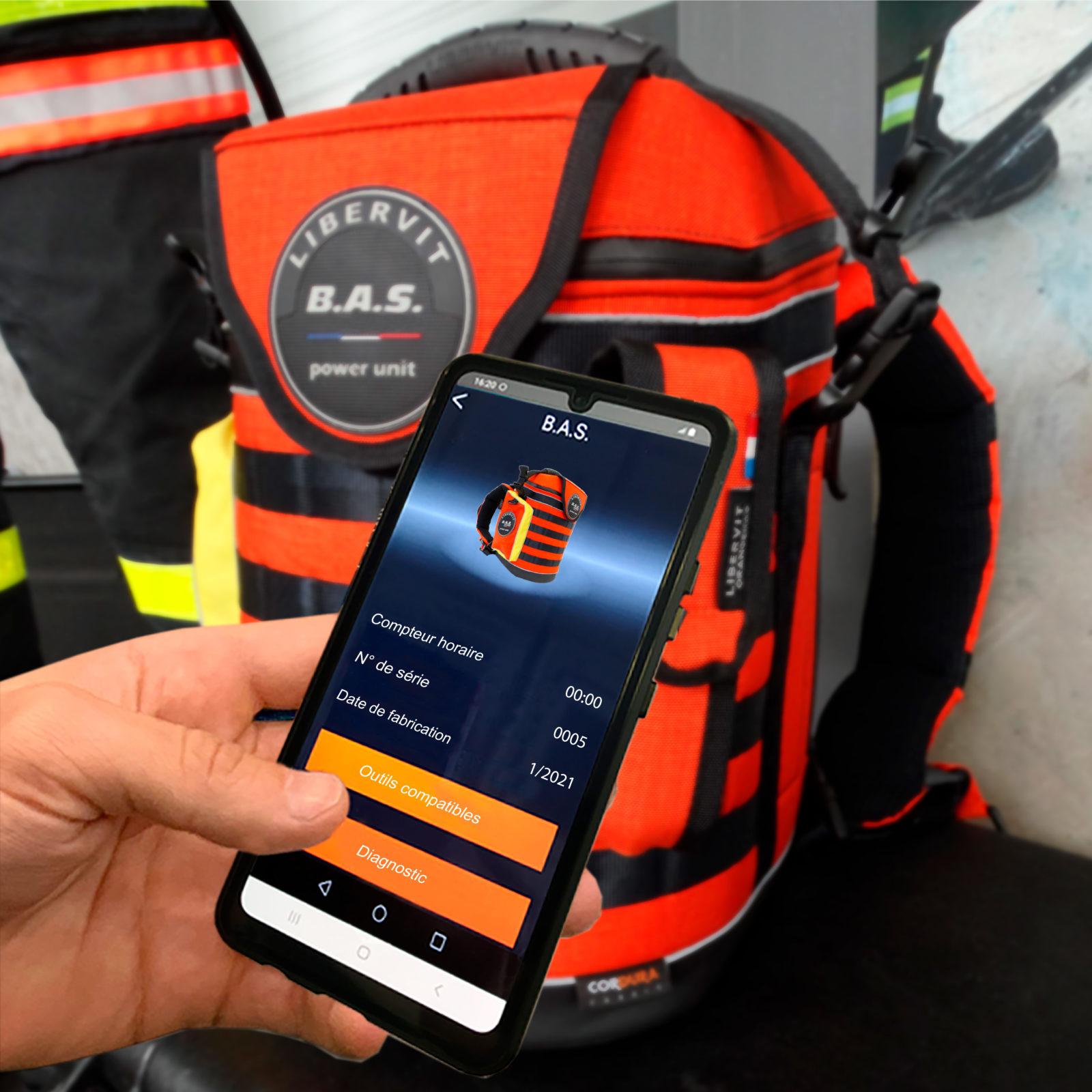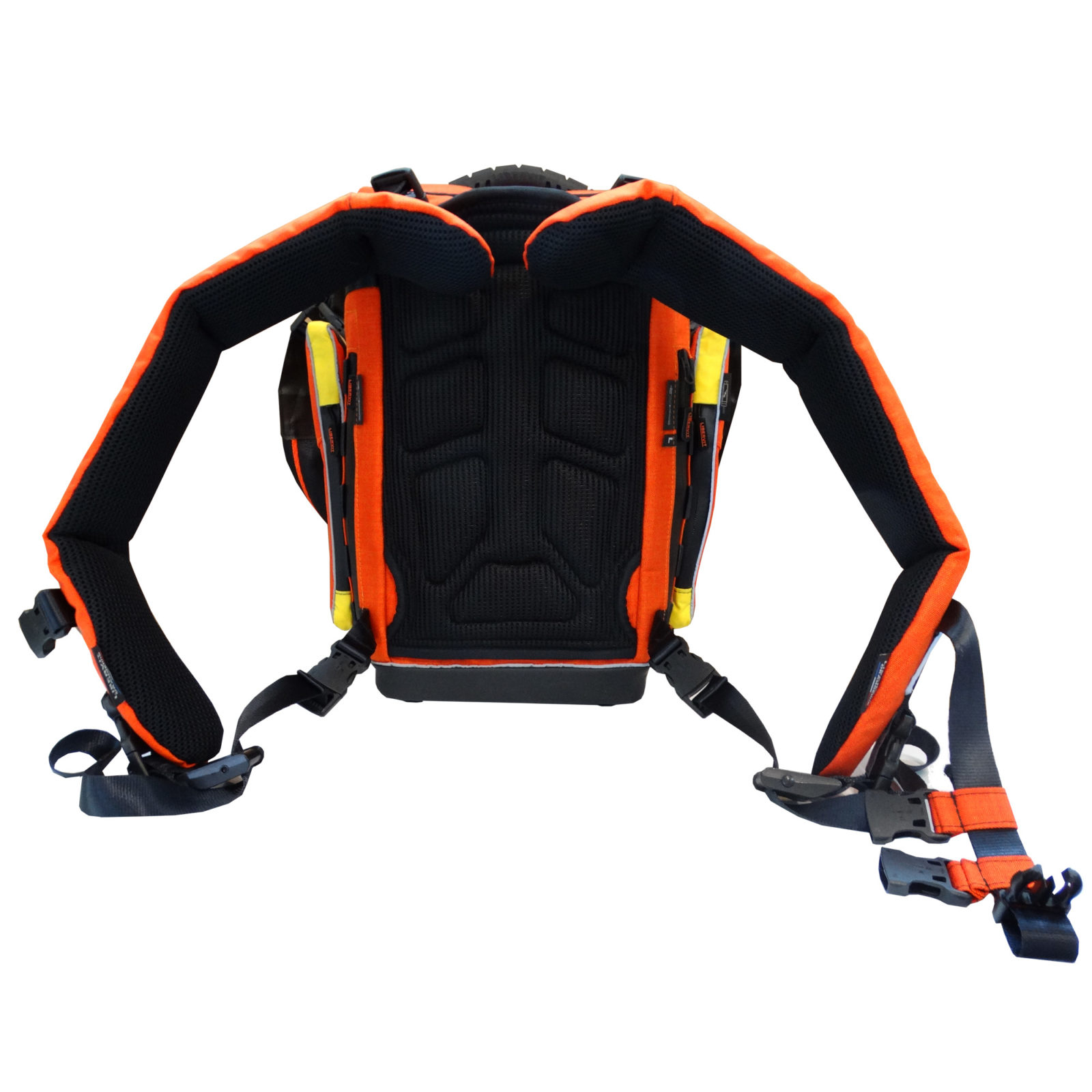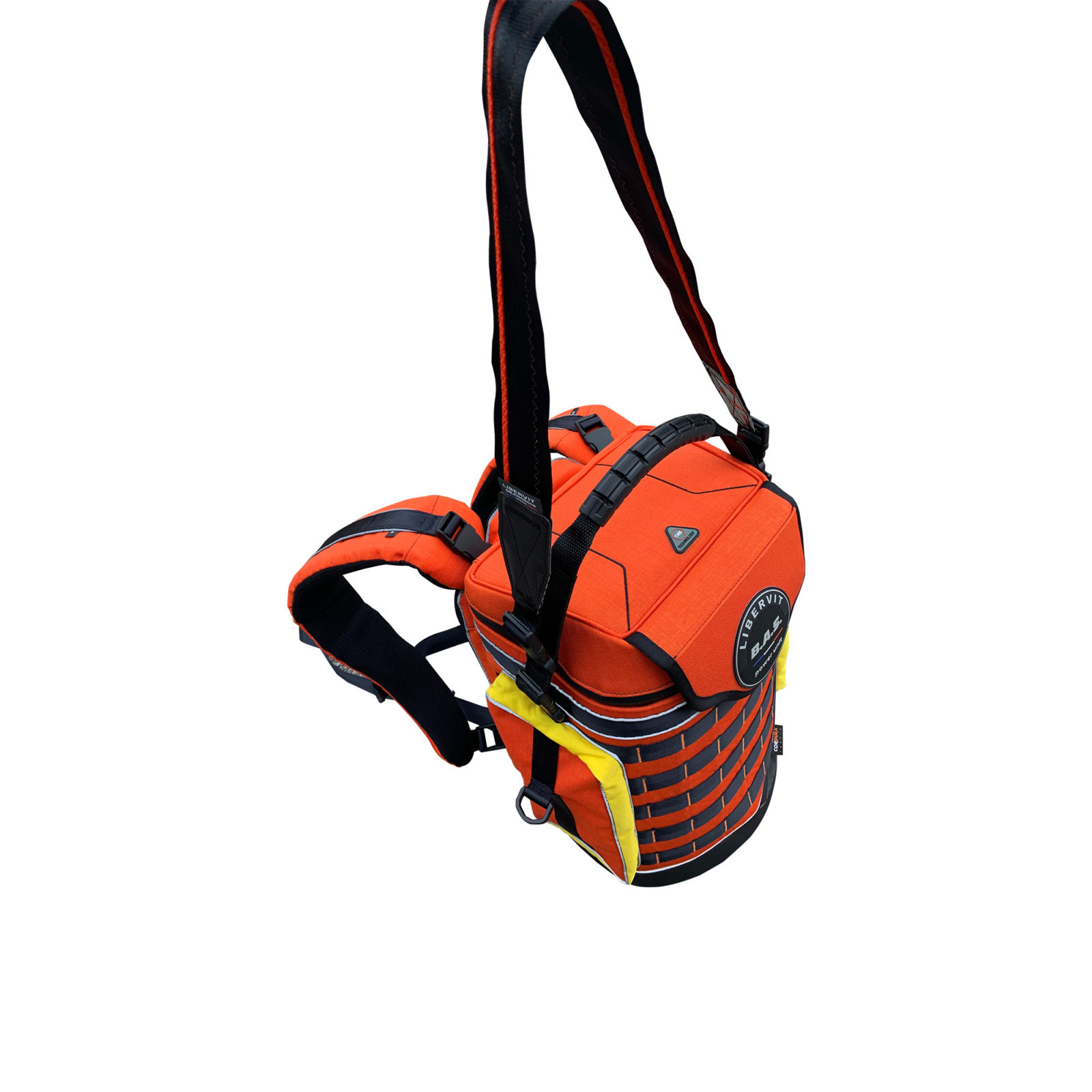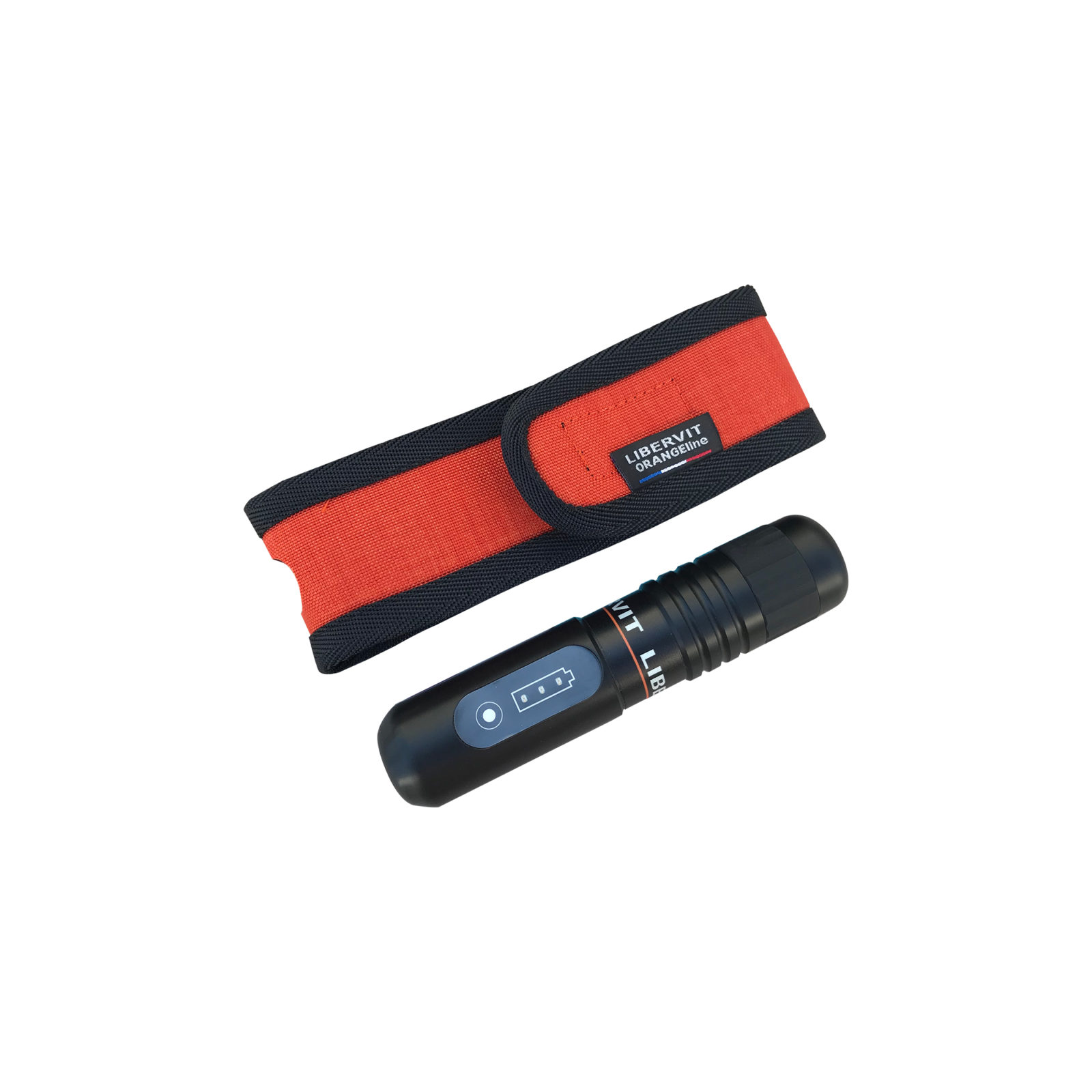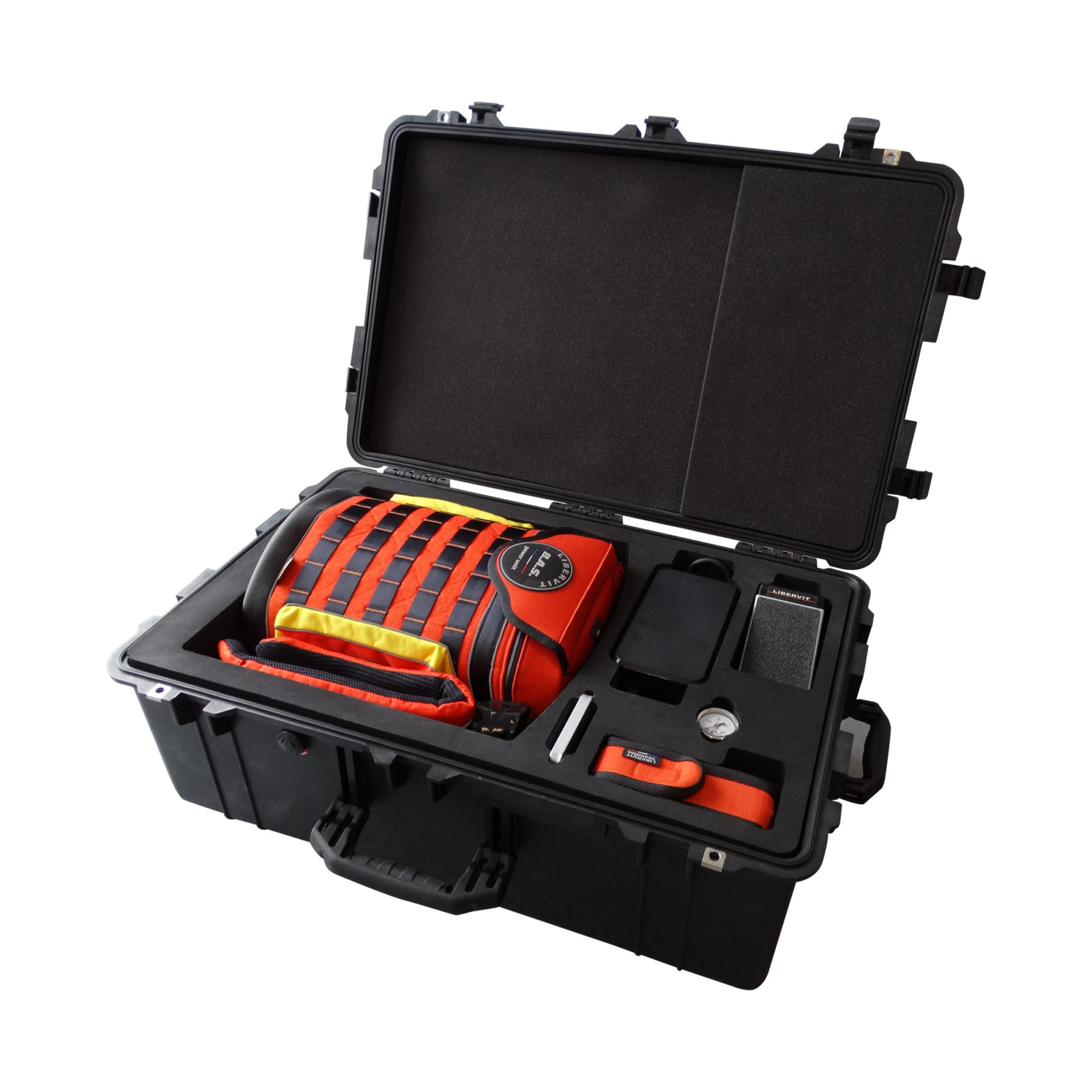 Compact, light and silent the B.A.S. hydraulic unit power can supply and allows the alternate use of two LIBERVIT hydraulic tools.
Transportable on the back, with a shoulder strap or by hand you will be able to evolve in difficult access area while keeping your hands free.
A dashboard protected by a removable flap provides access to the start-up switch as well as to the battery charge status indicator.
The B.A.S hydraulic power unit has an integrated 1.5 m hydraulic hose and a 48V lithium battery offering 2 hours of working time.
The LIBERVIT connected application available on the Google Play & Huawei stores will enable you to diagnose your hydraulic power unit and will also indicate: the battery charge status, the oil level, the engine running status, the radio remotes functioning as well as the battery charger, the tool's effort produced and many more useful information.

DATA SHEET