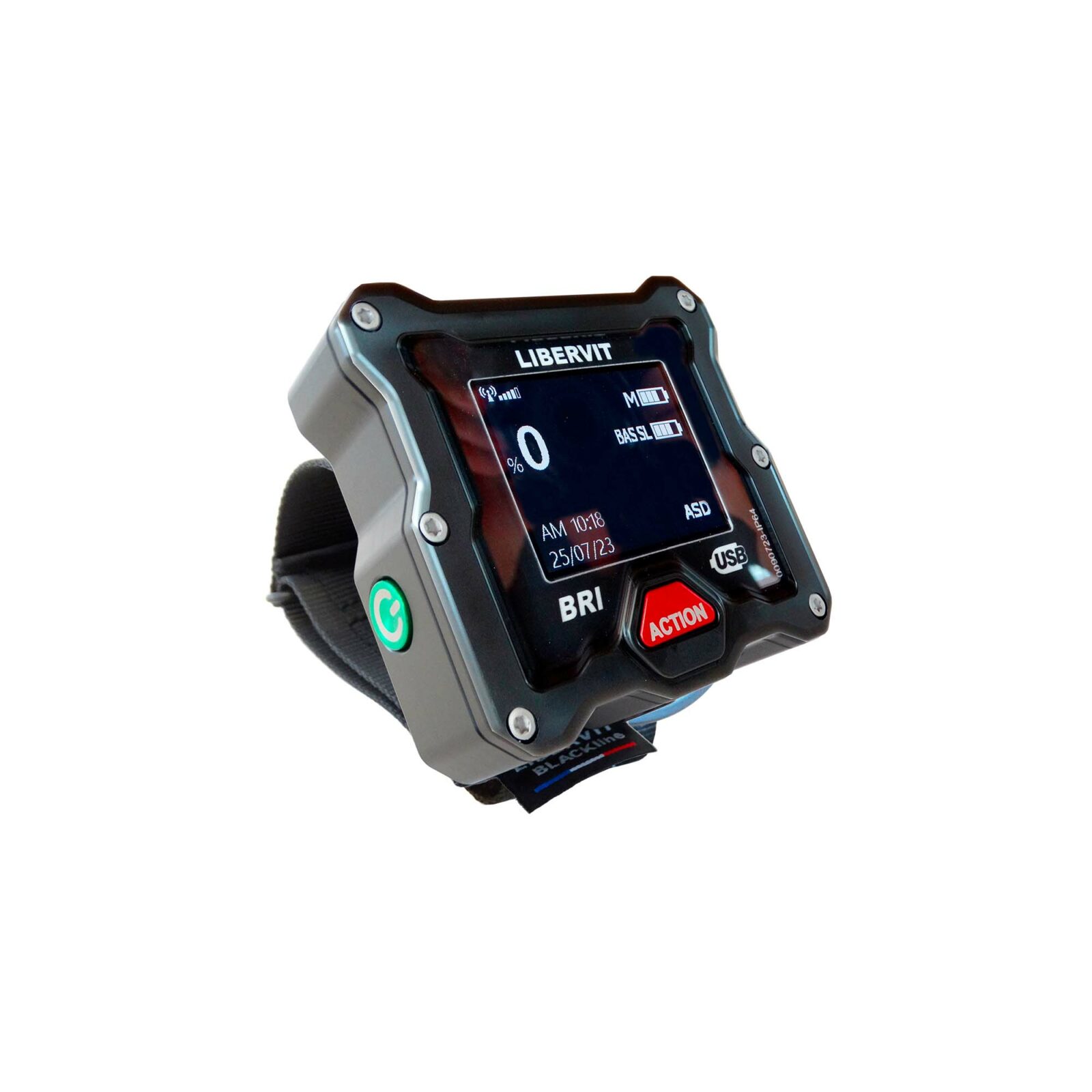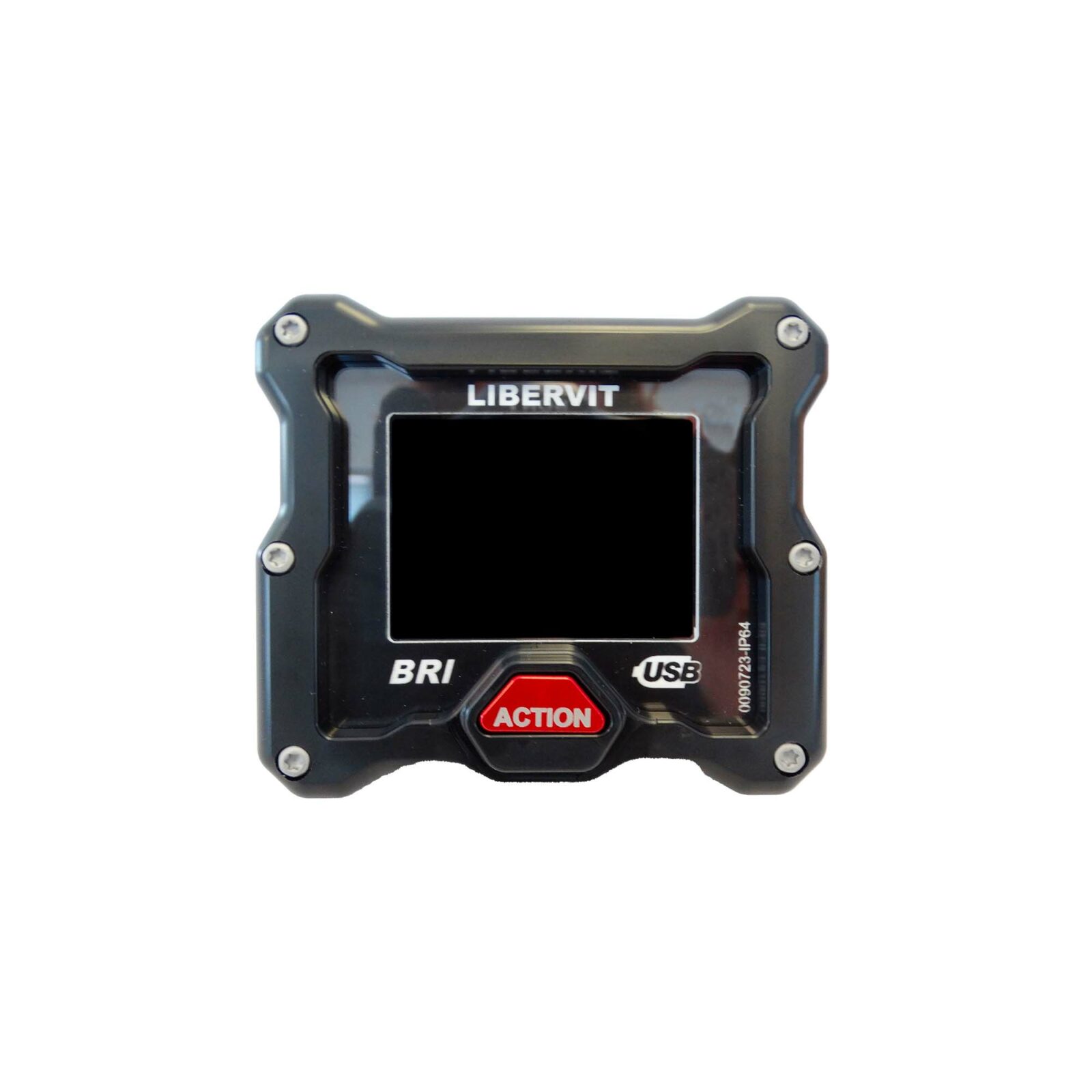 The interactive radio remote wristband activates the B.A.S hydraulic power unit from a distance (maximum range: 30 m). the tool's effort in action in real time is also visible on the screen.
Its waterproof (IP64) touch screen indicates the radio signal, the battery level (10h autonomy in use) , the date and time. The wristband also benefits from a red LED (added light – ON or OFF) and a USB-C port to charge it.
You can check whether the auto-shutdown is activated or not.
Activate or disable the auto-shutdown from the LIBERVIT Connected App.

DATA SHEET (AVAILABLE SOON)