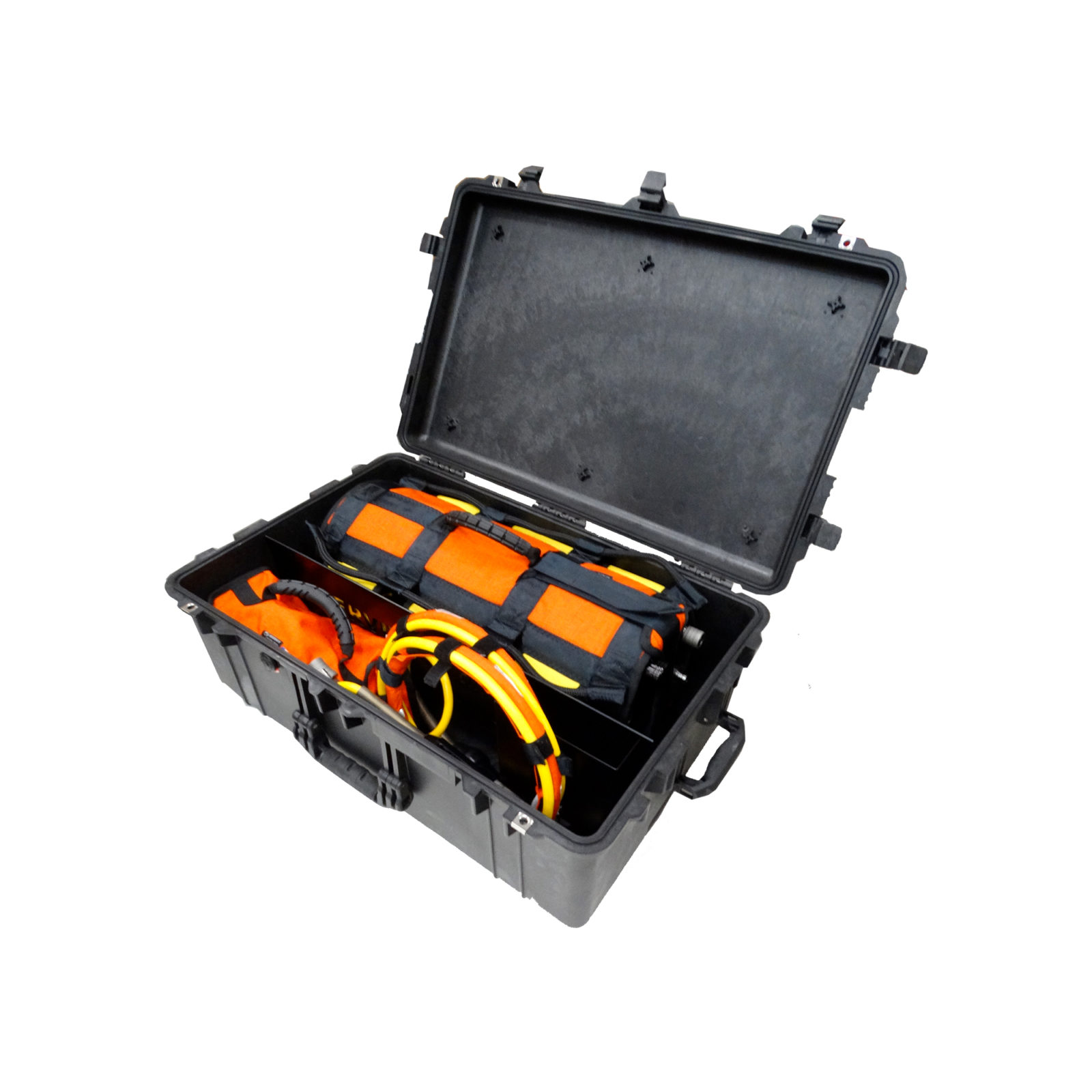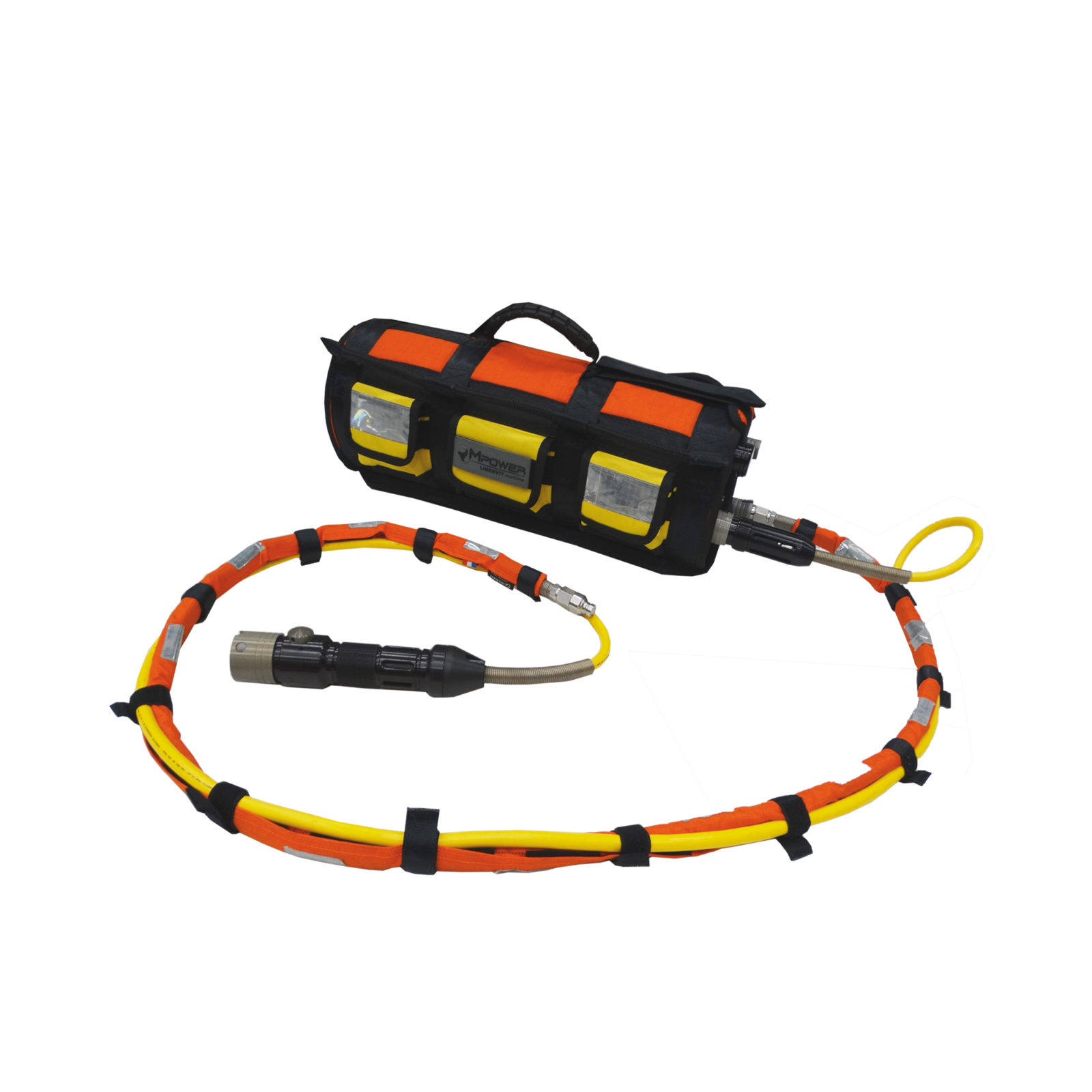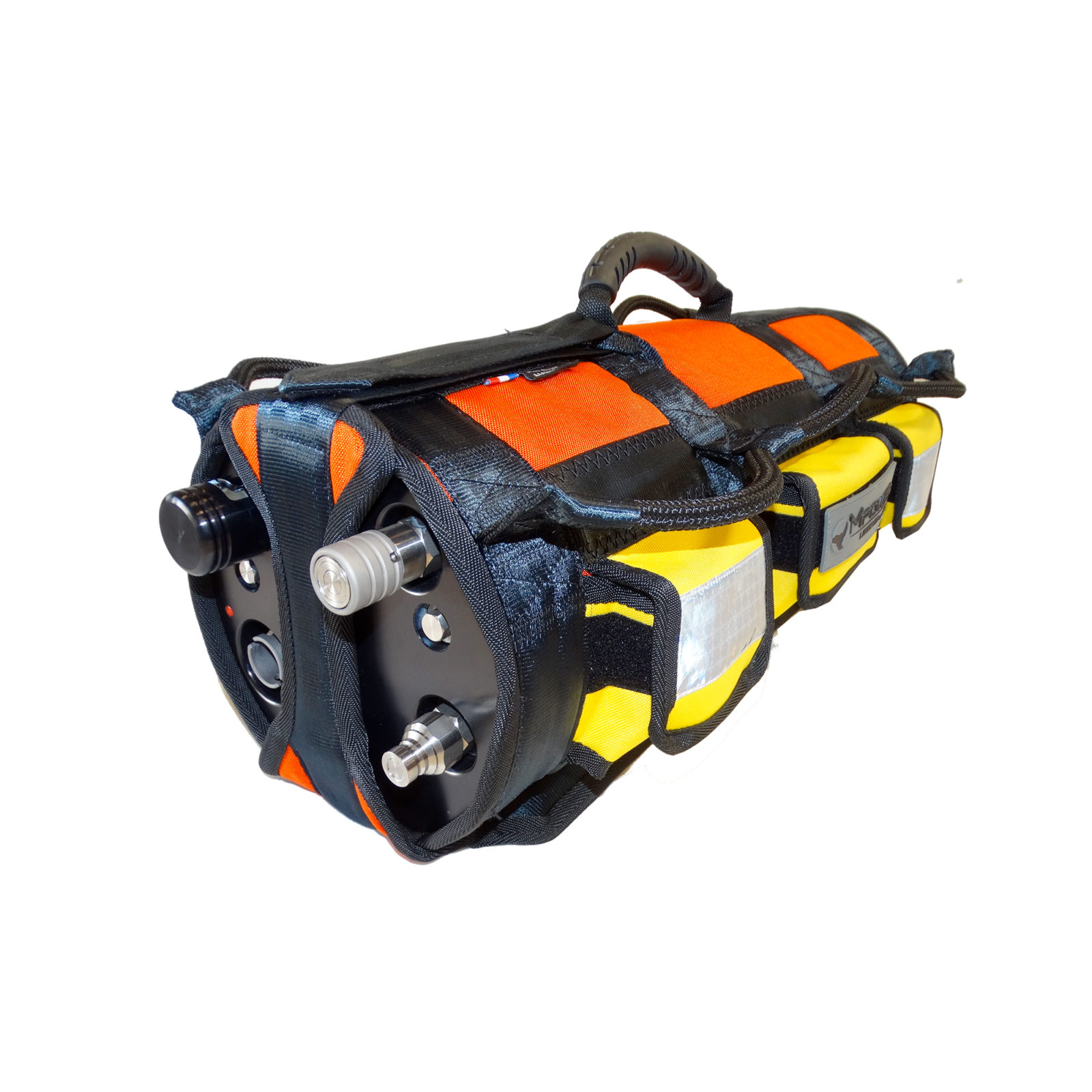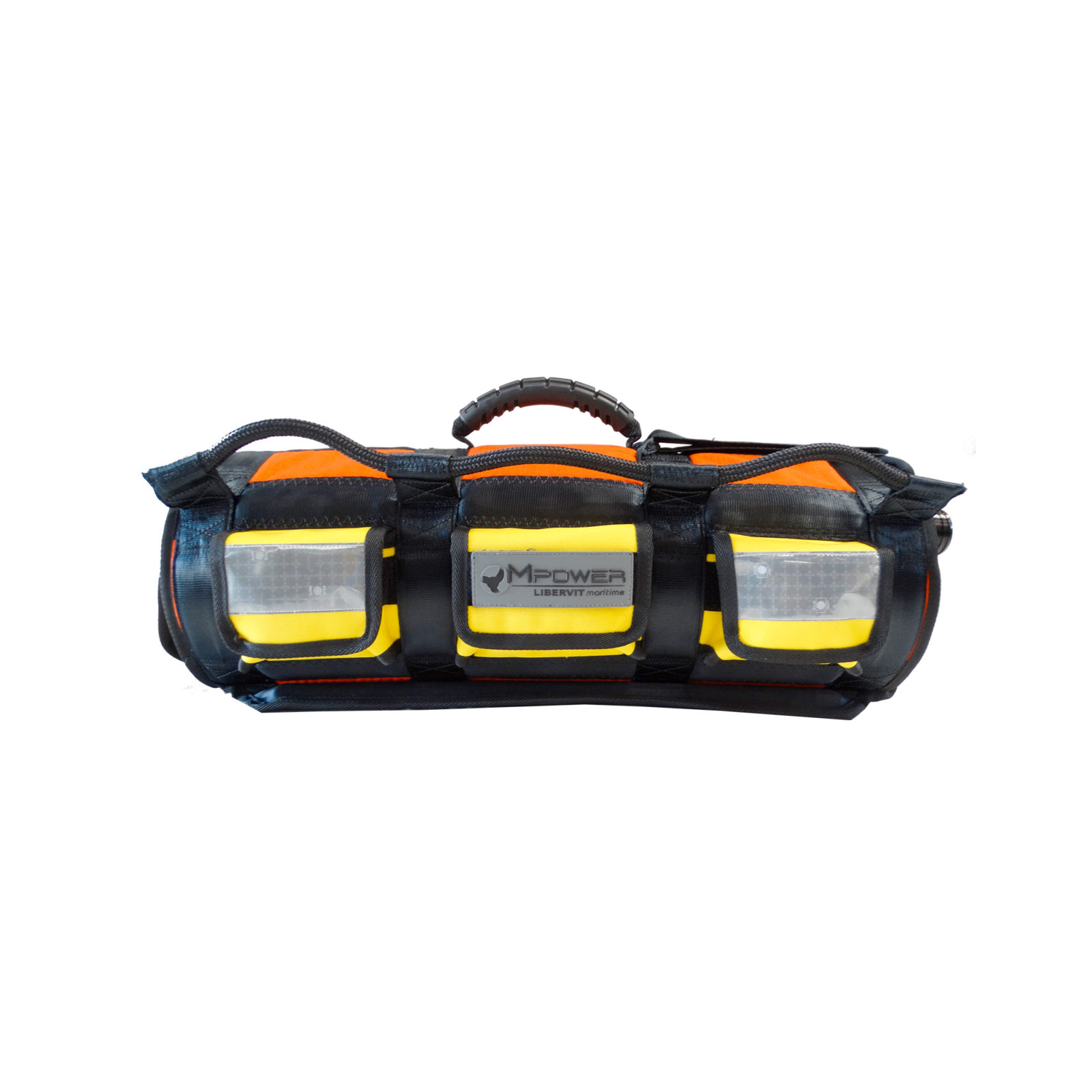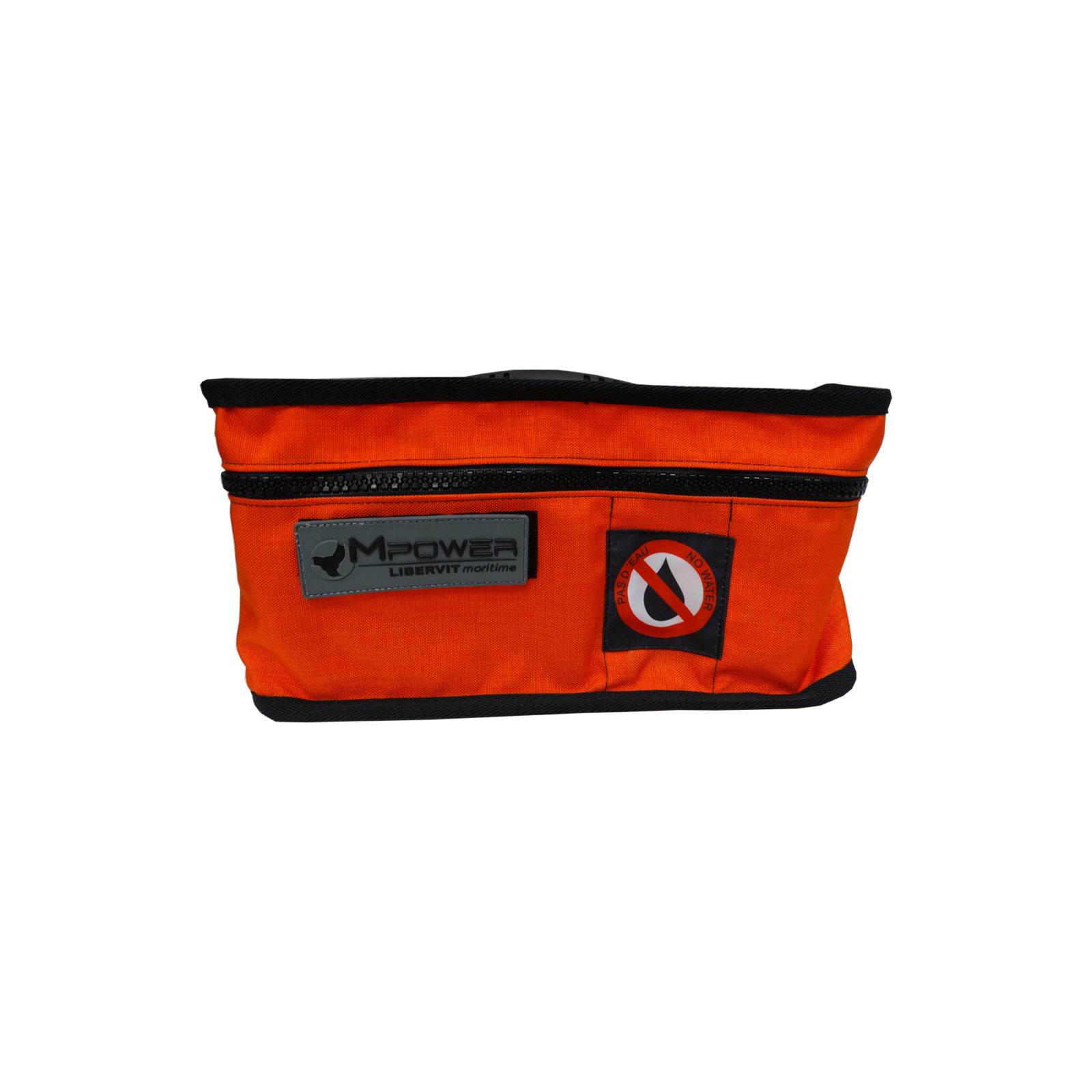 In the M38 case :
Mpower :  hydraulic power unit
Mflex2 : a 2m long hydraulic hose
Mconnect2: a 2m long service handle
A maintenance bag with accessories.
With the patented T360 technologies the Mpower works in all position, it also benefits from neutral buoyancy. A reloadable battery gives 45mn of tool action. A 2m long hose and a 2m long service handle link the tools to the power unit,  the power unit can be turned on from the tool.
For safety reasons the service handle can be loosened from the tool and used as a wired remote to control the tool from a distance.
The Mpower power unit works with all the tools from the LIBERVIT Maritime rescue range.

DATA SHEET (AVAILABLE SOON)