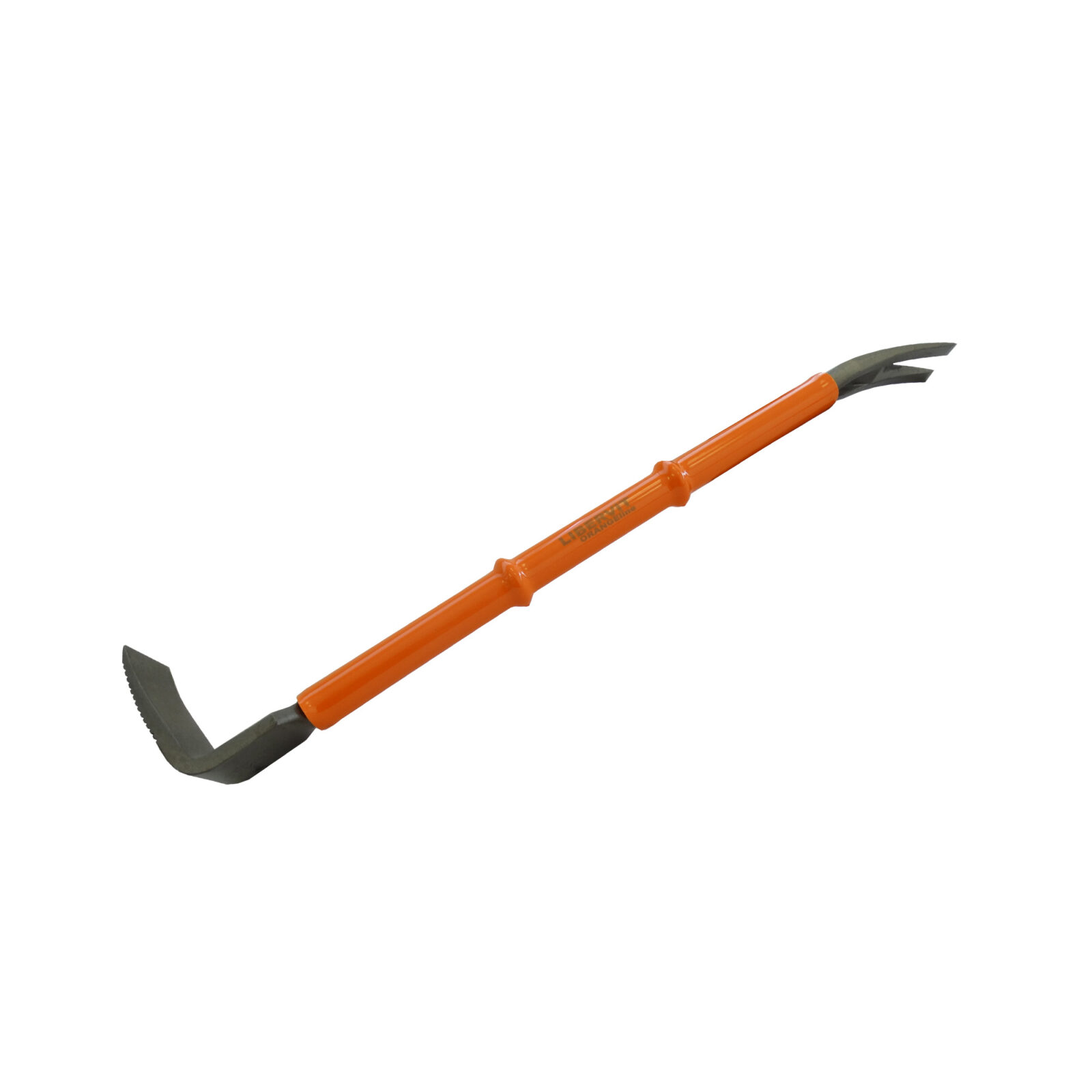 The LIBERVIT V90 pry bar has at one end a large, notched plate at a 90° angle from the handing arm and at the other end a crowbar.
The notched plate is made from high resistance treated steel, perfect to resist intense spreading efforts and has also a hit pad onto which a hammer or ram can be used to push the notched plate in dire places.
The crowbar end is used to rip apart nails, padlocks and create gaps for hydraulic door-openers such as the OP55, OP71 or the FAST35.
For better hold the handle is coated with non-slip semi-rigid PVC.

DATA SHEET (AVAILABLE SOON)