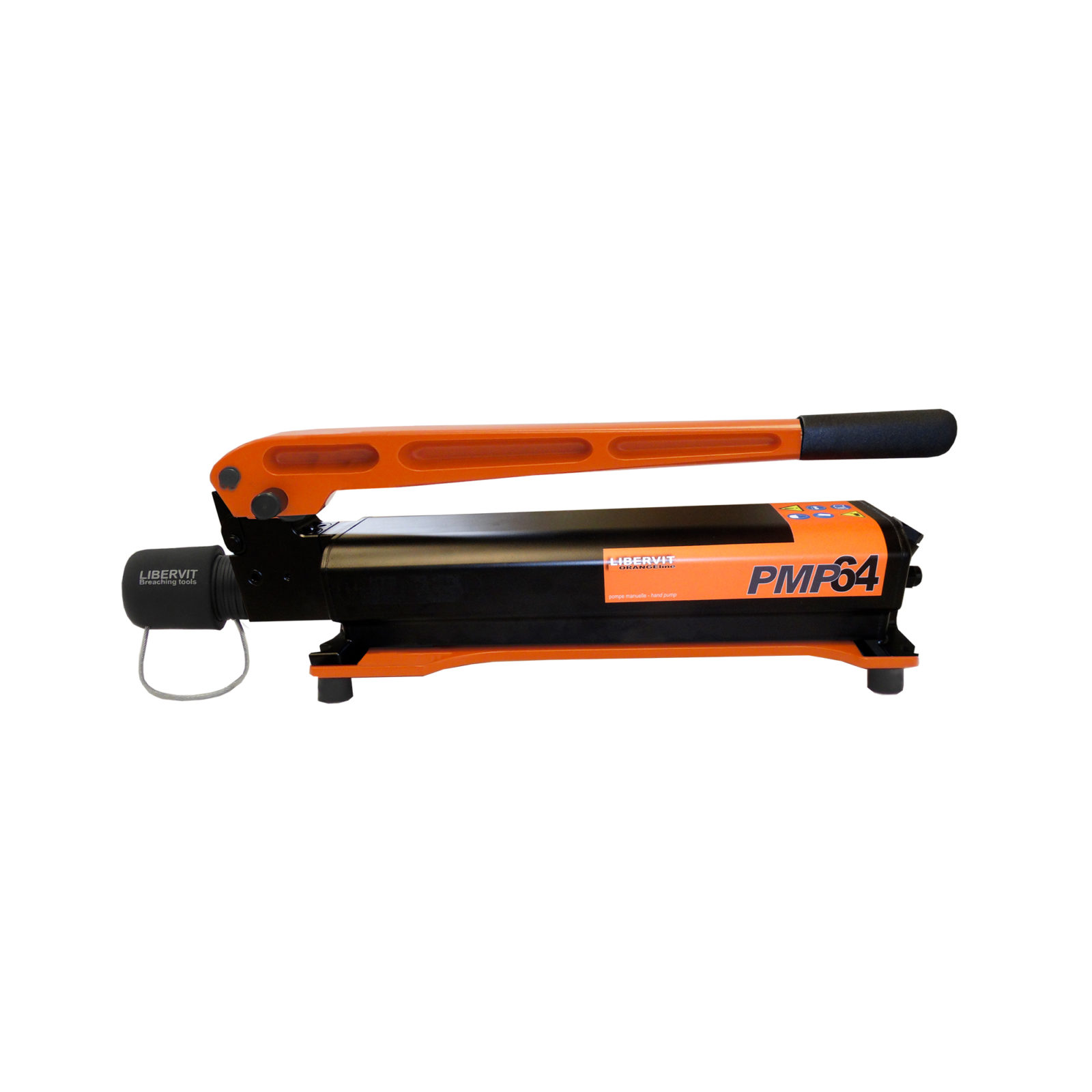 The PMP64 hand pump powers all LIBERVIT ORANGEline hydraulic tools' range except the DOOR-RAIDER.
The hand pump is best used in situations requiring silence or when there are explosive risks. Made of steel, the hand pump is strong and light. Its oil tank has a large capacity and has a waterproof cap and can thus be carried or stored in any position. The hand pump, fast approach discharge and slower work discharge, eases the efforts on the lever's arm.
Optional, the hand pumps can be packed in a PELICASE transport case, a protection bag or a backpack rack.

DATA SHEET (AVAILABLE SOON)